Welcome!
If you've currently involved in running sound for your church, you will know how pivotal sound quality is in helping a congregation to worship. Welcome to ChurchSoundTips.com, where our mission is to guide you in mastering the art and science of church audio, mixing, recording, and live performance.
Who We Are
ChurchSoundTips.com is operated by Frank Edwards, who has many year of experience designing and operating church PA systems, with first hand expertise in mixing consoles, mics, in ear monitoring, recording, effects and much more. As you navigate our platform, you'll discover a wealth of resources tailored specifically for church audio setups. Whether you're a novice just diving into the world of church sound or a seasoned professional looking for advanced tips, our website caters to all.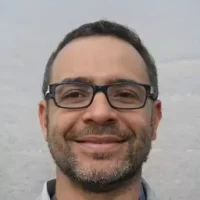 Why ChurchSoundTips.com?
Focus: While there are numerous audio and mixing platforms online, ChurchSoundTips.com stands unique with its exclusive focus on church audio. Understanding the nuances and challenges specific to church settings allows us to provide pinpointed advice.
Expertise You Can Trust: Our content is curated by an experienced sound technician who has spent years perfecting church mixing and recording. Every article, guide, and tutorial reflects this expertise.
Community Engagement: At ChurchSoundTips.com, we believe in fostering a community. Engage with fellow church sound enthusiasts, leave comments, ask questions and share your experiences.
Navigating Our Treasure Trove
Equipment Reviews: Dive into comprehensive reviews of sound equipment tailored for church settings. From microphones to mixers, we've got you covered.
Beginner's Guide: Just starting out? Our beginner's section will walk you through some of the basics, ensuring a strong foundation.
Practical Tips: Ensure your church events are a hit with our section on practical tips and techniques.
Advanced Techniques: For those looking to elevate their sound mixing and recording skills, check out links in the sidebar or at the bottom of the page for more in-depth tutorials and insights.
Building Trust, One Sound Wave at a Time
Transparency is paramount to us. Every piece of content on ChurchSoundTips.com is meticulously researched and vetted. We understand how sound can either enchance or ruin a church service, and our recommendations and advice are always aimed at enhancing this experience. If there is anything you read that you have questions about, feel free to leave a comment or email : contact@churchsoundtips.com
Stay tuned and sound blessed!